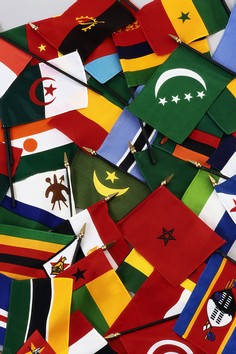 The ITDP assists clients in developing and implementing export strategies. Consulting services include:
International market research.
Export alternatives.
Developing an export strategy.
Financing methods.
Seminars and workshops on the fundamentals of the export process are held frequently. The program also maintains a comprehensive library of international trade materials. Services offered include:
Consulting
The ITDP provides export consulting to small firms. The trade specialist works with firms on a one-to-one basis to help plan and implement export strategies. Assistance is available for firms in all stages of international business development. ITDP services include evaluating a firm's export potential, assessing foreign market opportunities, setting product/market objectives and choosing a method to enter target markets.
Education and Public Awareness
The ITDP staff provides the business community with information about the importance of exporting by distributing international trade information and conducting seminars. Workshops are offered on introductory, intermediate and advanced levels.
Sales Leads
International Trade Development Program personnel receive foreign sales leads from numerous sources. These sales leads are evaluated and forwarded to active ITDP clients at no cost.
Networking
Local businesses can take advantage of a large pool of knowledge, expertise, technical data, and information through the Team Pennsylvania Lehigh Export Network (LEXNET), a cooperative referral network of public and private sector export service providers.
Product Promotion
The ITDP staff works closely with the commonwealth of Pennsylvania and the U.S. Department of commerce to assist Lehigh Valley manufacturers with the promotion of their products through foreign trade shows. Qualified companies may be eligible for a Market Access matching grant for international trade mission participation.
Information Center
A library of international trade publications and materials is available at the SBDC. The international trade library contains periodicals, reference materials, on-line data bases and directories of foreign manufacturers and distributors. The ITDP library also provides information on license requirements and document processing.
Research
The international trade specialist studies the export participation of the US manufacturers on a continuing basis. Information on the latest trends and developments in the export arena is available to clients and interested parties.
Using ITDP Resources and Assistance
To receive assistance from the ITDP clients must first complete a Request for Service form. The international trade specialist will then call and arrange for a meeting. The consulting procedure may include several interviews and an on-site visit. After the international trade specialist evaluates the client's export potential, a course of action is recommended.
Consulting services are completely confidential and at no cost. ITDP services are provided regardless of race, sex, creed, or age.